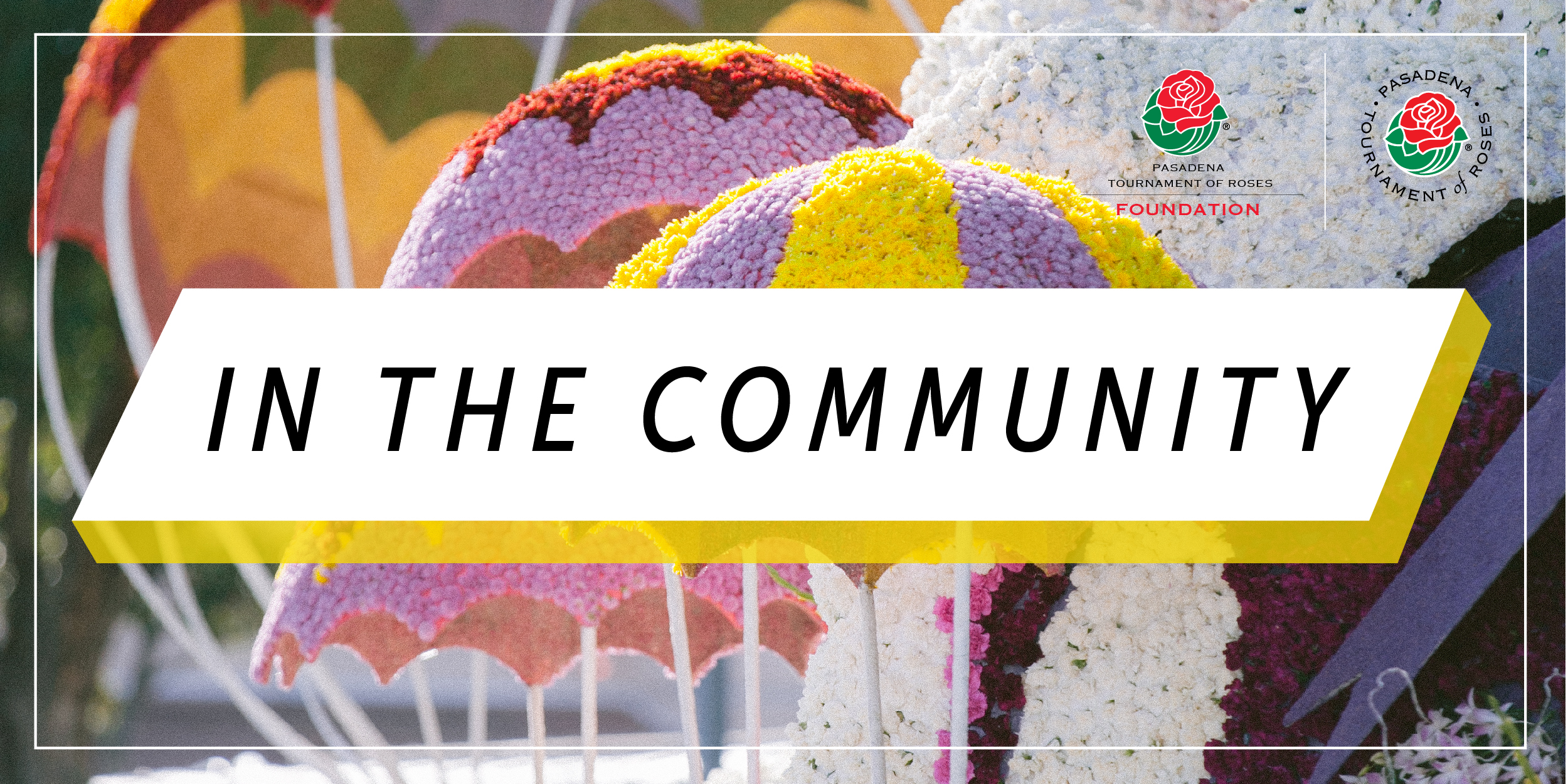 LA Regional Food Bank Affiliate:
Friends In Deed
---
Since early June, members of the Pasadena Tournament of Roses Foundation Board have helped make weekly deliveries of food kits to homebound clients of Friends in Deed.
A fixture of the Pasadena community for more than 120 years, Friends in Deed has served the Pasadena area for nearly as long as the Rose Parade has been celebrated.
"Doing together what we cannot do alone" is Friends In Deed's vision of its role in Pasadena, with a focus on partnership and collaboration to meet the basic needs of our homeless and at-risk neighbors.
Along with eight other local affiliates of the Los Angeles Regional Food Bank, the organization recently received a mini-grant from the food bank, which allowed them to keep the Pantry Doors open during this difficult time, serving 18% more households weekly than prior to the pandemic. The Pantry has also delivered more than 2,363 meals to individuals and families who are unable to come to the Pantry. In addition to the added expense of PPE and food (as donations have slowed) emergency grants and the generosity of Friends In Deed donors are making it possible for them to build up reserves in anticipation of the inevitable economic downturn in coming months. Friends In Deed plans to continue uninterrupted services to those in need throughout the difficult days ahead. The mini-grant was funded by a $100,000 gift by the Pasadena Tournament of Roses.
To learn more about Friends in Deed, watch the short video HERE and visit www.friendsindeedpas.org. If you are interested in volunteering or providing support, contact Food Pantry Program Director Tim Nistler at pantry@friendsindeedpas.org.
2020 Foundation Grant Recipient:
Lineage Performing Arts Center
---
The grants distributed every year by the Pasadena Tournament of Roses Foundation support the many efforts of local organizations. This year's grant recipient, the Lineage Performing Arts Center has used their funding to provide free weekly dance, acting and voice classes for people with neurological challenges like Parkinson's, MS, and stroke. Because the artists in these classes are at high risk of severe reaction to COVID-19, in-person classes had to be halted, but were not stopped completely. The Lineage Performing Arts Center staff, teaching artists, and students all began meeting together to develop an entirely virtual series of classes that embody as much of the joy and excitement as humanly possible. They still meet every week, and students have even set up a separate virtual meeting between classes to have lunch together as they did when they met in-person at the Lineage Performing Arts Center theater.

2020 Foundation Grant Recipient:
Pasadena Jaycees
---
Covid-19 continues to impact our communities, especially our homeless neighbors and people of color the most. While some businesses have transitioned towards reopening, millions are still out of work and new Covid-19 cases continue to grow in numbers. Operation Strong, the Jaycees' Covid-19 Relief Project, aims to help those in need during this unprecedented time. Along with community partners like Friends in Deed and Project Pasadena, the Pasadena Jaycees are providing assistance and aid to the San Gabriel Valley community through the creation and distribution of over 1,500 hygiene kits. Distribution began the second week of August to homeless individuals but, kits will also be made available to anyone in need through partnerships with food pantries and homeless shelters. Additionally, the Jaycees are currently providing a volunteer workforce to assist other local organizations in any efforts they put forth to support those who are struggling to survive this outbreak.
Pasadena Jaycees Community Director, Cynthia Avalos noted: "The Pasadena Jaycees has a long history of community service projects that we have drawn upon to spearhead Operation Strong. As a trusted partner in the Pasadena community for over 90 years, we aim to leverage the efforts of our members, friends, and allies-at-large to aid the most vulnerable in our society at an unprecedented time of fear and uncertainty. Operation Strong represents an opportunity for youth volunteer leaders to tackle the most pressing public safety issue of our time. We encourage any support that the greater community can provide at this critical time."
The Pasadena Jaycees are successfully meeting and surpassing all their goals through fundraising efforts that include a virtual magic show and Lamborghini race car raffle. Anyone interested in participating in the project should contact Ms. Avalos at covid19@pasadenajaycees.org.
Those looking to donate funds can also reach out via email or join the Jaycees for their next fundraiser for the project, a Lamborghini race car raffle. The deadline to enter the raffle is August 14th and the winner will be announced on August 17th. Raffle tickets cost $10.00. For more information visit bit.ly/lamboraffle. 100% of all proceeds will go to Operation Strong.
The Pasadena Jaycees began in 1929 and have been a volunteer and leadership training organization for people aged 21 to 40 ever since. For more information about joining or about any of the Jaycees' other projects, please visit www.pasadenajaycees.org or email info@pasadenajaycees.org.
This email was sent by Pasadena Tournament of Roses Association from 391 South Orange Grove Boulevard, Pasadena, California, 91184, United States.